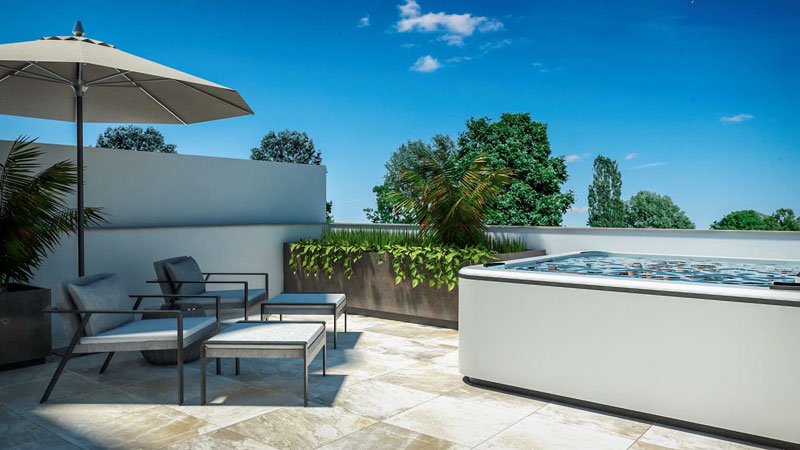 Homes in the center of Murcia
LOCATION:
Next to Avenue D. Juan de Borbón
North zone of Murcia

TYPE OF PROPERTY:
Dúplex

Residential Bianca is a set of three semi-detached houses with 4 bedrooms and 3 bathrooms in the heart of the city of Murcia. We create homes in one of the fastest growing areas of the city.
¿Are you interested?
If you have been interested in the four-bedroom and three-bathroom terraced houses of Residential Bianca, do not hesitate to contact us through this web form. We will contact you as soon as possible to make an inspection visit to this residential complex located in the heart of Murcia.